In Reborn, Pokemon are deceptively sparse, many of them having been chased away by the ever-deteriorating environment. A massive city spans across the greater part of the Region, once magnificent, now malignant. Earthquakes ravage the town center; without warning the forest grows and overtakes an entire community; and the once crystal-clear lake now flows with more poison than water. To make matters worse, a mysterious force seems to be operating behind the scenes... A force who- although nobody seems to know it- may already have the whole of Reborn in their clutches...

Step into the shoes of a new trainer who journeys to the Reborn Region for the thrill and prestige of taking on the famous Reborn League- An unprecedented challenge featuring leaders of all 17 types. Explore the vast Reborn Region, from the faltering metropolis, to the Tourmaline Desert where people and trains alike seem to disappear in thin air, and finally the peaks of the Carnelian mountains where the mysterious champion awaits...


But what few know is that the fate of the region actually rests in the hands of a few young girls...

~. Quoted By Amethyst

Dedenne1

Inflagetah





Posts

: 257


Join date

: 2014-03-14


Location

: Somewhere in the Kalos region




Dedenne1

Inflagetah





Posts

: 257


Join date

: 2014-03-14


Location

: Somewhere in the Kalos region




Dedenne1

Inflagetah





Posts

: 257


Join date

: 2014-03-14


Location

: Somewhere in the Kalos region



The current version goes up to 12 gyms of the 18 in Pokemon Reborn. And there are all 18 starters available to you. If you are looking for a challenge i suggest to play it it is no easy challenge like the original games i haven't even gotten to the end of the current version
Last edited by Dedenne1 on 2014-07-13, 20:28; edited 1 time in total

Dedenne1

Inflagetah





Posts

: 257


Join date

: 2014-03-14


Location

: Somewhere in the Kalos region



Here's some screenshots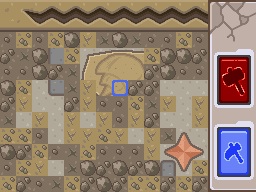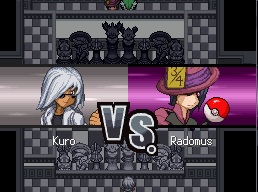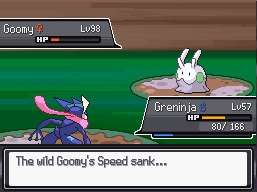 Dedenne1

Inflagetah





Posts

: 257


Join date

: 2014-03-14


Location

: Somewhere in the Kalos region




If you want to watch a walkthrough first here's the start off this May not have the Kalos starters for it is outdated but this is just a little sneak peek for the start of the game.
Enjoy!

Dedenne1

Inflagetah





Posts

: 257


Join date

: 2014-03-14


Location

: Somewhere in the Kalos region



This looks sweet. I'm gonna have to try this.
_________________
Creative Director of Pokémon Uranium |
Check out my blog!

axegoku

Barewl





Posts

: 6


Join date

: 2015-04-16





Similar topics
---
Permissions in this forum:
You
cannot
reply to topics in this forum